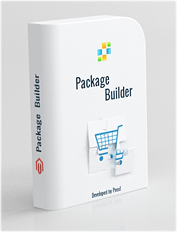 This Magento extension is designed to build a new type of Product called "Package".
A new sub category is created in the admin panel under the "Product", which then will consist of different packages created specifically to meet your demands, for example the package name is "black dress". In this package the main product will be the dress, after choosing it, customer will have an option of choosing the category of shoes or accessories that will go with this dress. All that will be for a fix price if bought together.
The number of such combinations is unlimited the same as the number of packages created.
It is a very easy way to combining and mixing different type of products into one package.
The biggest benefit of this extension is that it will allow you to sell your clearance items more efficiently.