Create a Sense of Urgency with Limited-Time Offers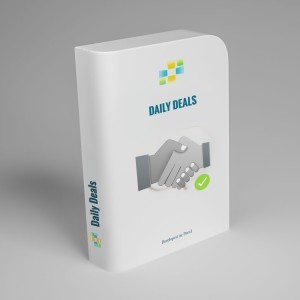 The majority of online stores use the concept of running limited-time offers which attract new customers, grow additional revenue, and increase sales and conversion rates. It is a type of advertising that requires no additional money from shop owners to run a marketing campaign.
The most important thing shop owners have to do is to create a sense of urgency, which has psychological influence on a customer to buy immediately instead of deciding to go to another store. Using Daily Deals Magento extension shop owners can create their own properly built discounting campaign to stimulate customers to purchase immediately without hesitation.
The best way to make a sense of urgency is to run a deal which is short-time and has limited quantity. These two things together can make an offer truly irresistible, and our Daily Deals extension can help you realize it in the best way!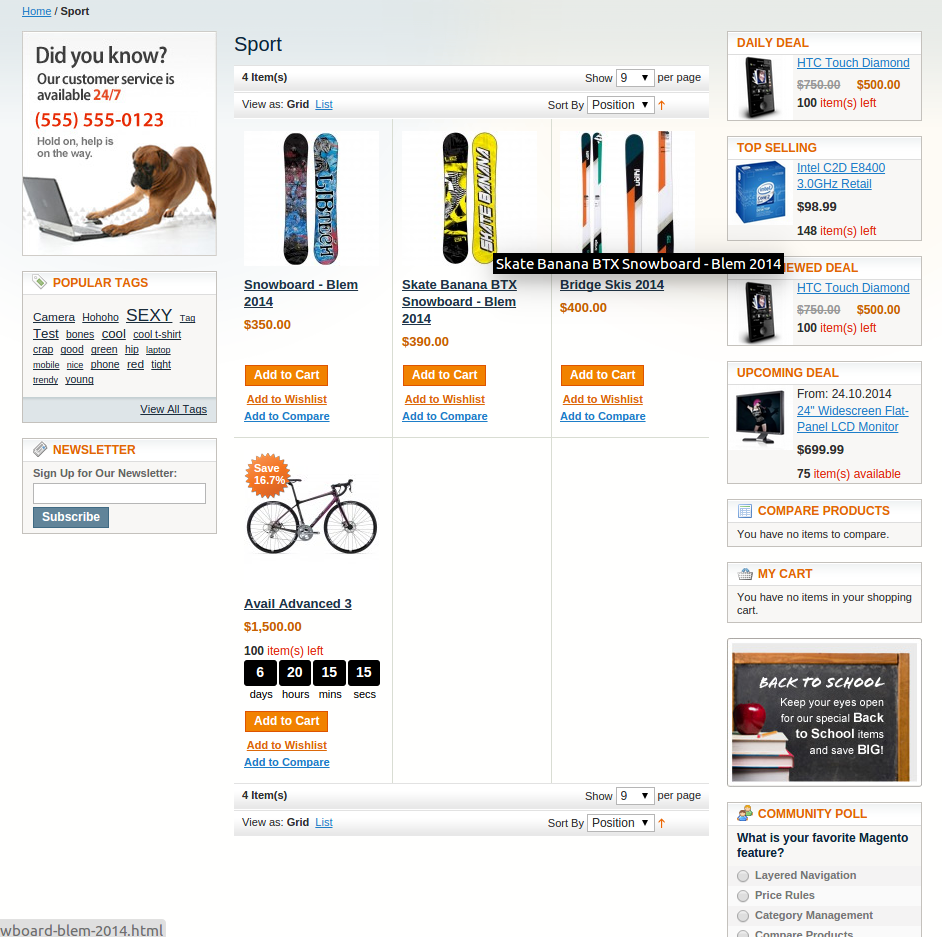 The excellent tool adding rush to an offer is to set a countdown timer, which absolutely helps consumers to act. Deadline encourages undecided visitors to purchase and furthermore countdown makes an offer extra noticeable.
The other strategy to edit scarcity and to move customers from procrastination to action is a quantity limitation. A short supply psychologically influences on purchasing behavior getting customers to make decisions to buy.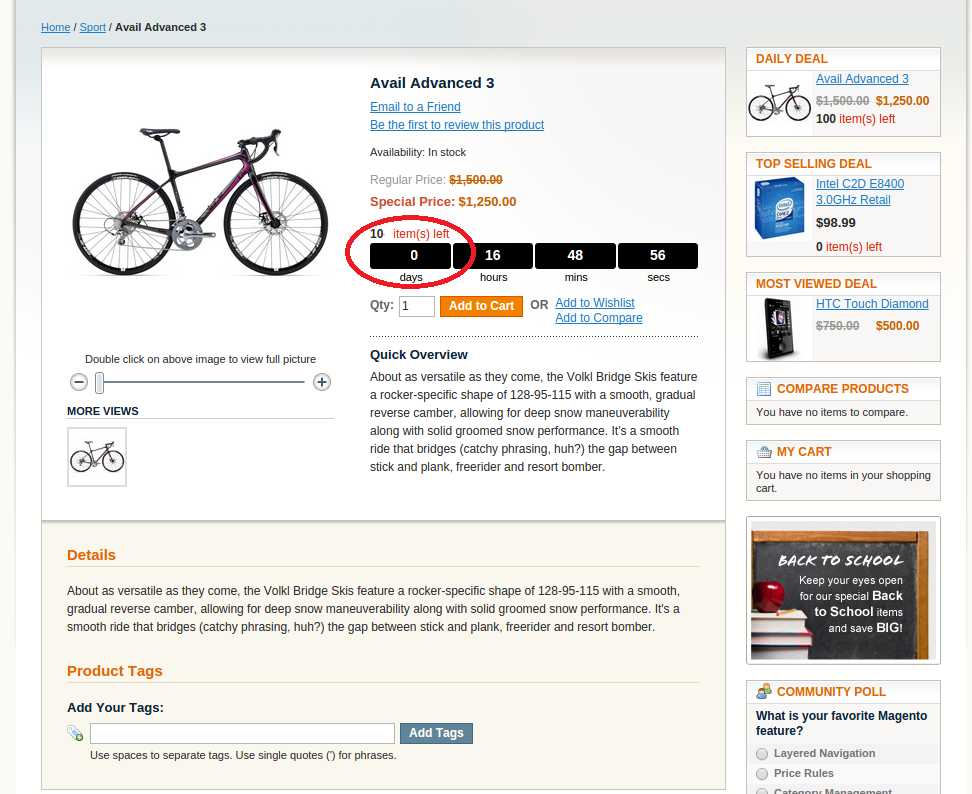 Another way to keep customers excited and to generate their repeating interest to a web-store is to promote upcoming deals instead of putting numerous items on sale simultaneously. This method will constantly support traffic and sales on the same high level and retain clients.
Limited-time offer is a great tool, but very often consumers don't want to spend a lot of time browsing different stores for a good price offer. The best tactic to attract those customers is to make a deal extremely noticeable. Putting top selling deals on the home-page, giving an opportunity to see all daily deals on one page, showing offers in sidebars and pop-ups – all these methods will simplify a purchasing process and increase conversion.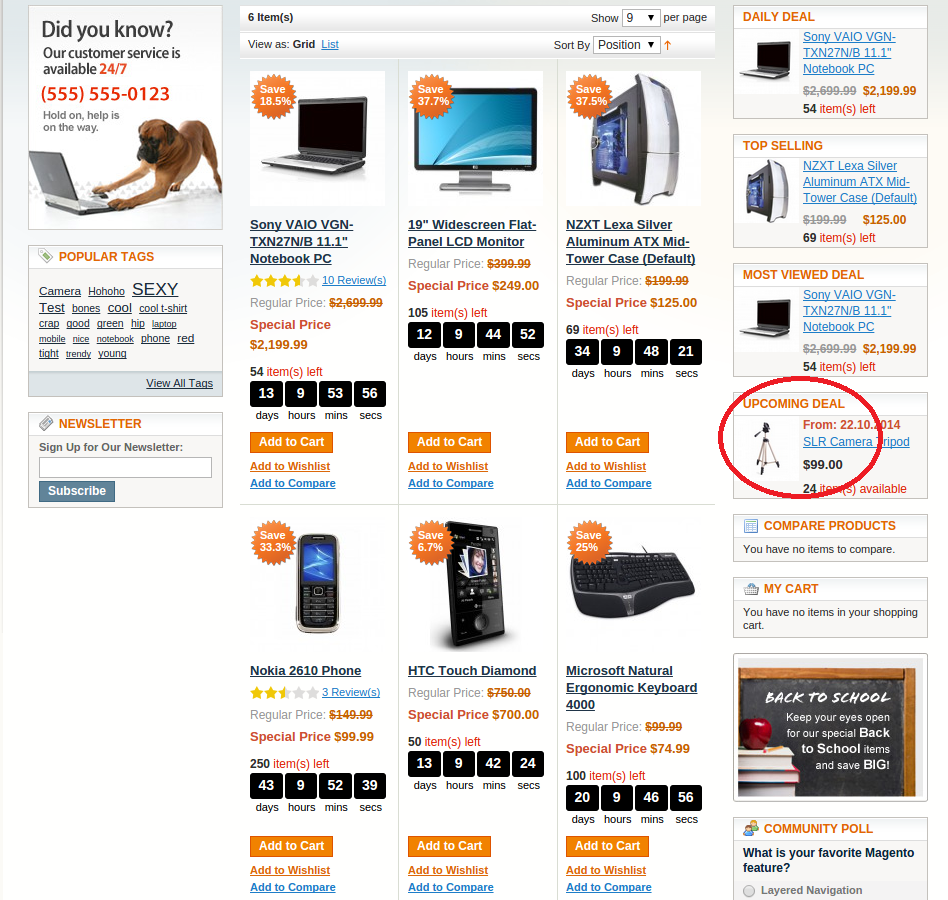 Daily deals is a good source of news to share on social media and follow up emails, which shop owners can use to promote their online store efficiently.
Daily Deals by Peexl can help you integrate the idea of limited-time offers on your web store. This Magento extension will be absolutely useful in creating sense of urgency, which definitely increase your sales and revenue.